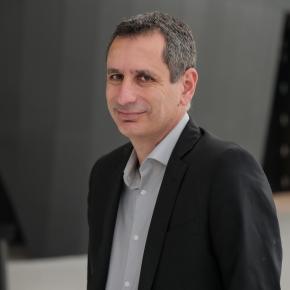 Founder & Editor-in Chief, IsraelDefense and Cybertech
Amir Rapaport is a world-renowned entrepreneur, tech expert, and defense analyst. In addition to authoring four books, he founded the IsraelDefense publication and Cybertech - the cyber industry's foremost B2B networking platform featuring cutting-edge content by top executives, government officials, and leading decision-makers from the world of cyber.
Israeli for veteran military correspondent In addition to his role at Cybertech, he is aresearcher at the , as well as a hronotas Maariv and Yedioth Acsuch publications .Sadat Strategic Studies Center-Begin
Amir holds a B.A. in Economics and Business Administration from Ben Gurion University of the Negev and an M.A. in Defense and Policy Studies at Bar Ilan University.
Amir lives with his wife and two children in central Israel.