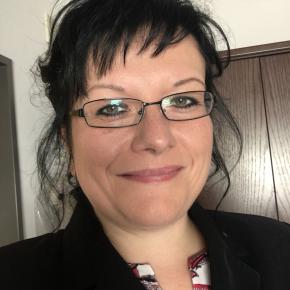 Programme Management
BAAINBw, PMO3 - European MALE RPAS, Germany
 
Madeleine has an exceptional mix from her high-tech and international background. She started her career in Semiconductor Industry in the field of Technology Development and joined the German Ministry of Defence, Federal Office of Bundeswehr Equipment, Information Technology and In-Service Support in 2010.
Within her area of responsibility (Project Management) she was acting as German representative in different NATO Groups in the area of Ballistic Missile Defence as well as being responsible for three different projects within the area of Air Defence Systems Architecture (modelling and simulation).
In 2016 she joined NATO Headquarters International Staff to serve as Staff Officer for NATO Alliance Ground Surveillance. She directly supported the coordination and facilitation of all interactions across the various programme stakeholders. Furthermore, she took care of the transition process from Acquisition to Life-Cycle Support and airspace integration of the complex programme. In particular, she represented NATO within the Remotely Piloted Aircraft Systems Panel of the International Civil Aviation Organization (ICAO).
After heading back to Germany end of 2018, Madeleine joined the European MALE RPAS Programme working in the programme management domain of sensors, airspace integration and weapons. Additionally, she was appointed being German Military Advisor for ICAO RPAS Panel.
Madeleine studied Physics holding a Diploma in Physical Engineering from University of Applied Sciences Zwickau, Germany.