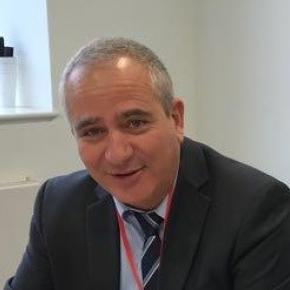 Business Development Director, Rafael
Business Development Director at Rafael Advanced Defense Systems and an expert for C4I and Counter UAS solutions.
Retired Colonel from the Israeli Air Force as a Commander of Ground Control Units Headquarters (GCU HQ), Meir's extensive experience in Battlespace Management and C4I (BMC4I) is built on 33 years of progression through the Ground Control Division of the Israeli Air Force.
As a weapon and traffic controller, Meir has accumulated more than 3000 operational control hours in intercepting and attack missions and in air traffic management. 
Meir was a member of the NATMAC NATO Committee (National Air Traffic Management Advisory Committee) between the years 2002 through 2008, representing the State of Israel as an expert for matters of Air Traffic Control, specifically handling aerial terror environment.
Meir holds an M.BA in Business Administration Management from Tel-Aviv University