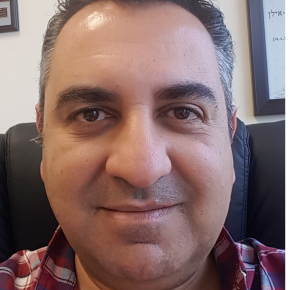 Head of Spectrum Engineering Division, Ministry of Communication
Expert in audiovisual and spectrum regulation

Management and projects integration

Retired Lieutenant-Colonel in Israel defense forces 

2015 – Law MA, Bar Ilan Uniחversity.

2010 – Spectrum management in challenging electromagnetic environment, AOC Washington. 

2008 – Projects management course, staff training institute, Israel Air Force. 

2002 - Electricity and electronics engineer, HIT & Tel Aviv University.