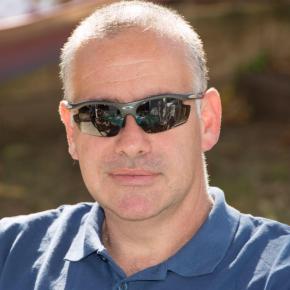 Director of Airworthiness, 
Civil Aviation Authority Israel
Benny Davidor is the director of airworthiness division since the February of 2017. Where he is responsible for type certification, production approval and initial airworthiness certification of Israeli civil aircrafts.
2010-2017 Head of unmanned aircraft systems (UAS) department in the CAAI.  Responsible for integration of UAS into the civil aviation airspace and for the facilitation of all regulations, policies, and procedures enabling UAS operations in Israel.
2012 – CAAI, Flight standards, general aviation department acting manager.
1985-2010 Served in the Israeli Air Force as a fighter pilot and remote pilot, retired at the rank of Colonel.
Holds B.sc in mechanical engineering and M.H.A from Ben Gurion University in the Negev.
Member of ICAO (international civil aviation organization) RPASP (Remotely piloted aircraft systems panel).
Member of JARUS (Joint association for rulemaking on unmanned systems).
Holds a Commercial pilot license and civil remote pilot permit