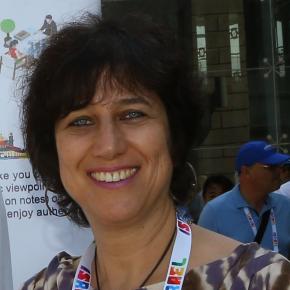 Sr. Dep. Director-General, Agricultural Innovation, Ministry of Agriculture & Rural Development
Dr. Levy is the Senior Deputy Director-General of Agricultural Innovation at the Israeli Ministry of Agriculture where she helps promote entrepreneurship and innovation in the Israeli Agtech industry. Dr. Levy helps developing the Israeli ecosystem by connecting all the stakeholders such as companies in all stages, investors, academic researchers, etc. She holds deep knowledge of the Israeli and global Agriculture markets from various aspects. 
After years of academic research at UC Davis, CA and The Weismann Institute, Dr. Levy transitioned to the business world combining her in-depth understanding of technology with the markets' business needs. Prior to her appointment as the Senior Deputy Director-General, Agricultural Innovation, Dr. Levy served as VP, Head of Business Development Agritech, Veterinary & Environment at Yissum, the Technology Transfer Company of the Hebrew University of Jerusalem. 
Dr. Levy was appointed in 2017 as a board member (by the Minister of Agriculture) to the "Israeli peanut council". 
Between 2010–2018, Dr. Levy served as the Deputy Mayer of Oranit (volunteer position) and as a board member in the "Oranit Municipal Financial Corporation".