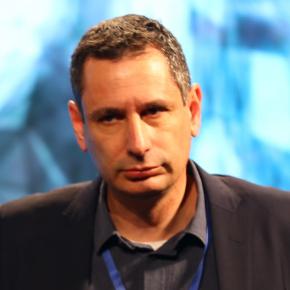 Editor-in-Chief and Founder, Cybertech
Amir Rapaport is the Founder & President of Cybertech. Amir directs the company's content, events, and other platforms, including the world renown Cybertech. As one of the largest cyber solutions events anywhere in the
world, Cybertech hosts mega and boutique events in locations such as Tokyo, Singapore, Rome, Panama, Los Angeles, Indiana, Toronto, and more. Since 2014, Cybertech has served as one of the foremost networking and B2B platforms for global industry players. Cybertech serves as a global dialogue on threats and solutions for a variety of topics in the world of cyber, with sessions including: AI, Advanced IoT, Blockchain, Big Data, Fintech, Cloud Security, Defense, Proactive Technologies, Inside Threats, Mobile and Communications, Privacy, Medicine, Aviation, and much more.
In addition to his role at Cybertech, he is an author and veteran military correspondent for such Israeli publications as Maariv and Yedioth Achronot, researcher at the Begin-Sadat Strategic Studies Center, and the host of the "Security Strip" Radio program.
Amir is one of Israel's premier experts on global cyber trends, hi-tech, and the defense industry.
He holds a B.A. in Economics and Business Administration from Ben Gurion University and an M.A. in Political Science from Bar Ilan University He has two kids and lives outside of Tel Aviv.