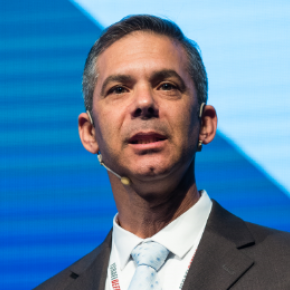 Alon Unger is the Chairman and founder of the Unmanned Vehicles Israel Defense (UVID) Conferences, which he considers as his life's project to establish a yearly professional international conference & exhibition for the UAV community in Israel, with more than 2,500 participants each year arriving from more than 25 countries.
He is a senior UAV Pilot and Operator with more than 29 years of experience and over 8,000 flight hours on various UAVs (MALE UAVs, Tactical UAVs Mini UAVs and Multi-Rotors) and he holds a Remote Pilot Permit from the Civil Aviation Authority of Israel (CAAI).
For many years, Alon served in the Israeli Air Force as senior commander with various operational field units as well as at IAF HQ. For the last 14 years Alon holds positions and gain experience in the defense industry with focus on management, strategy, business development, concept development and system engineering, trial and experiments, operations and integration, in both Israel and abroad. Since 2015 Alon holds the position of the Head of the Test and Experiments UAV Branch in the Israeli Test Range Infrastructure. He is also taking part as a team member and research colleague as an UAV expert at Strategic Working Groups in leading Institutions in Israel.
Alon is a staff member and contributor at Israel Defense Magazine. Through a cooperative alliance with Israel Defense, Alon initiated and produced the UVID Conference where he holds the position of Conferences Chairman and a professional writer as an expert on the subject of unmanned systems. He is a popular, in-demand speaker at conferences on UAVs.
Since 2019, Alon holds the position of Co-Founder & Co-Chairman of the establishing organization named "Israel Drones Alliance".
Alon is an alumnus of the "Hebrew Reali School" at Haifa; he has a bachelor's degree in economics and accounting from Haifa University and a master's degree (Cum Laude) in business management from the College of Management, Rishon LeZion.