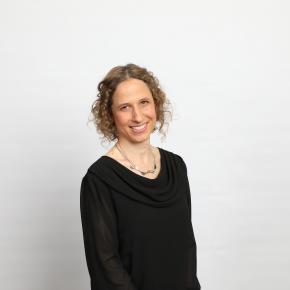 Head of Innovative Transportation Technologies and Testing Department, Technology and Innovation Division, Ayalon Highways, Israel
Reut is a leading member of the National Drone Initiative (INDI) on behalf of Ayalon Highways, an operational arm of the Ministry of Transport. The initiative is a joint venture collaborating with the Innovation Authority, Civil Aviation Authority (CAAI), and the Smart Mobility Initiative.
In addition, Reut manages the execution and assimilation of technological projects in the transportation field and is responsible for the field's national testing and experimental centers. These include the National Smart Transport Testing & Experimentation Center in Ashdod, the UAV center in Yeruham operated jointly by Ayalon Highways and the Administration for the Development of Weapons and Technological Infrastructure (Mafat) under the Ministry of Defense, and Israel Cyber Center for Intelligent Transportation Systems (CyITS) National Cyber Security Authority, a joint collaboration of the Ministry of Transport, Ayalon highways, and Israel National Cyber Directorate and a corporate group headed by the Elta Systems Company Ltd.
Reut has over a decade's experience in managing mega-projects in the milieu of ground and aerial transportation operation. Among other projects, Reut participated in the Operational Readiness and Transfer of Ramon International Airport Eilat.
Reut holds B.Sc. degrees in Industrial Engineering and Management, Biology, and an M.Sc. degree in Biotechnology.