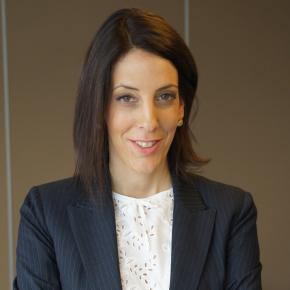 Mayor, Yeruham Local Council
Tal was born and raised in Yeruham and is the fourth generation of immigrants from Morocco.
As a teenager, she worked in the family business while also being busy with activities as Chairperson of the Student Council and Chairman of the Youth Council.
After graduating from high school in Yeruham, Tal enlisted in the IDF and held a number of command positions in Hashomer Farm – a base that runs special educational programs for soldiers from broken homes and other kinds of problematic background.
Tal completed her undergraduate degree in Organizational Sociology at the Emek Yezreel College in the North and has a master's degree from the Lauder School of Government, Diplomacy and Strategy at IDC Herzliya.
Between 2004 and 2009, Tal held a number of positions in managerial positions at the Rashi Foundation, the ISEF Foundation and the Yeruham Community Center.
From 2009-2010, Tal served as the director of the Young People's Association in Yeruham and focused on youth at risk, leadership and settlement.
In 2011, she established a movement for Zionist activities in Morocco, in which hundreds of youth from the Jewish community of Casablanca, Marrakech, Tangier, Agadir and Rabat participated in several programs in Israel and abroad.
This is in addition to encouraging the immigration and absorption of families as well as fundraising and support for welfare, health and relationship between Jews and Muslims in Morocco, supported by the Keren Leyedidut.
From 2010 until her election as Mayor, Tal served for as Deputy and Acting Mayor of Yeruham. This was the first time a woman was nominated for this position. She also held the portfolio of education and strategic development in the city, as well as a member of the Planning and Building Committee.
Tal has worked for Yeruham's economic and social development, enlisting partners from Israel and around the world, and has made a significant impact on the community, employment, education, welfare and health.